South Asia Digital Marketing Agency Known for Brand Building
Dominate the Digital World with South Asia Digital – Your Ultimate Marketing Partner!
Your online presence matters now more than ever. With countless websites and social media channels vying for attention, standing out from the crowd can be tough. That's where South Asia Digital comes in.
We're a digital marketing agency that specializes in getting online businesses to rank higher in search engine results pages (SERPs). Our team of experts knows how to optimize your website and online content so that you show up at the top of the list when people search for keywords related to your business.
Contact Us
Recognized Digital Marketing Services Agency
Get Customized Solutions and Data-Driven Strategies to Take Your Online Presence to the Next Level!
First and foremost, we believe in customized solutions – no two businesses are the same; therefore, no two marketing strategies should be the same.

Our team takes the time to understand your brand, niche, and target audience to create a digital marketing plan that meets your needs. From organic search engine optimization to social media marketing, we'll help you achieve your goals.
We will:
Conduct a thorough analysis of business and industry
Develop a customized digital marketing strategy
Optimize website for search engines
Create and publish high-quality, engaging content
Leverage social media platforms
Use analytics tools to track and analyze the performance
Continuously evaluate and refine marketing strategy
We take a data-driven approach to your keyword research to identify the most effective search terms to target. We'll analyze your competition and the search volume for each keyword to craft a keyword strategy to help you rank higher in search engines.
Get started
Result Oriented Agency
Maximize Your Online Potential and Generate More Leads with Our Digital Marketing Services
Are you struggling to rank higher on search engines, generate more leads, or improve your online sales? Your marketing efforts are not producing any rewarding results? Well, you're not alone! In today's competitive online world, it's essential to have a strategic marketing plan that can help your business stand out and thrive.
Plenty of digital marketing agencies are out there, so why choose South Asia Digital? One of the things that set us apart is our focus on the latest trends and technologies. As a search engine optimization agency, we constantly monitor the latest SEO best practices and algorithms to ensure our clients get the best results possible.
We work with our clients to create content that emphasizes their unique selling points and showcases their expertise. If you are looking for someone to handle your social media marketing or manage your PPC campaign, we can help.
Contact Us
We are SEO and Digital Marketing Services Allrounders of All Platforms!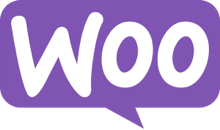 Engage, Convert, and Grow with Our Digital Marketing Services!
We help businesses like yours engage with your target audience, convert them into loyal customers, and grow your online presence.
Our skilled team of digital marketers works relentlessly to create custom plans that support your company's objectives. We have the expertise and knowledge to produce the necessary outcomes, from social media management and email marketing to SEO Services and PPC advertising.
We favor data-driven tactics and base our plans on in-depth examinations of every aspect of your industry and competitors. We aim to make you stand out in a busy digital environment and will work closely with you to ensure you make the most of our services at every stage.
How it works
Getting Started with Us
Contact us through our website, email, or phone to schedule a consultation.
Get Consultation
Proposal
Our team will listen to your needs and goals, and provide a proposal outlining our recommended strategy and services.
Agreement
Review and approve the proposal, and sign the contract.
Implementation
Our team will begin working on your project, keeping you updated on progress and results.
Results
Enjoy the benefits of increased online visibility, engagement, and conversions, thanks to our customized digital marketing services
Why Choose South Asia Digital?
As a leading digital marketing services agency, South Asia Digital provides customized solutions to help businesses succeed online through customized strategies, data-driven insights, and a team of experienced professionals.
Our team has experience and expertise across a range of digital marketing strategies, including SEO, PPC, social media marketing, and CRM development, allowing us to tailor our approach to your business needs.
Customized Solutions
Our team takes the time to understand your brand, niche, and target audience to create a unique digital marketing plan for your business.
Focus on Growth
We focus on driving ROI and helping your business grow, using data-driven insights and strategies to help you achieve your goals.
Track Record
Our proven track record of delivering online visibility and driving business results speaks for itself.