Overcome Challenges and Start Ranking in a Month By Our Advanced SEO Vietnam Strategies!
Increase your Leads, Sales and offcourse Clients 🙂 !
Vietnam presents distinctive challenges in the realm of SEO. Google is Vietnam's most widely used search engine, followed by the Russian-sponsored CocCoc search engine. If your business is planning to do business in Vietnam, you must localize your SEO strategy.
South Asia Digital is the leading SEO digital marketing agency in Vietnam, offering a full range of services to help businesses thrive in the online marketplace. We understand the challenges that online businesses in Vietnam face in today's competitive market. We offer a complete package of digital marketing services to help our clients improve their online presence and rank high in search engines.
We are Vietnam SEO Services Allrounders of All Platforms!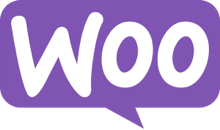 Challenges Faced by Online Businesses in Vietnam
Vietnam has a rapidly growing economy, and the Internet plays a significant role in the country's economic growth. However, online businesses face several challenges when it comes to ranking high in search engines, including:
Language barriers
Vietnamese is the primary language spoken in Vietnam, and it's crucial to use Vietnamese language keywords and content to rank high in search engines.
Limited Digital Infrastructure
Many parts of Vietnam still lack access to high-speed internet, affecting the performance of websites and online businesses.
High competition
The online market is highly competitive, and businesses need to employ effective digital marketing strategies to stand out.
Effective SEO Services solutions
Our Approach to Improving VN Search Engine Rankings
Our SEO services in Vietnam are comprehensive and tailored to each client's unique needs. Our approach includes:
Advanced Keyword Research
We conduct extensive research to find the most pertinent and efficient keywords for our clients to include in the text.
On-page optimization
We optimize our clients' websites for search engines by ensuring that all content is keyword-rich, well-structured, and easy to navigate.
Content creation
We create high-quality, engaging, and relevant content for our client's websites and social media channels, which helps attract and retain visitors.
Analytics and Reporting
To assist our clients in measuring their progress and making data-driven choices, we continuously monitor the performance of their websites using cutting-edge analytics technologies.
Link building
We use white-hat link building techniques to increase the authority and credibility of our client's websites.
If your online Vietnam business is struggling to improve its online presence, don't hesitate to contact South Asia Digital today. We'll provide you with a complete package of Vietnam SEO and digital marketing services that will help you rank high in search engines, attract more visitors to your website, and grow your business online.
Get Found Locally with Our Customized SEO Strategies
Improving your local SEO involves a range of strategies designed to increase your business's visibility in local search results. Some of the key factors that can help improve your local SEO include:
Google My Business optimization:
Claiming and optimizing your Google My Business listing can help ensure your business appears prominently in local search results. Whether you're targeting local customers or looking to expand your reach globally, our SEO Vietnam strategies can help you achieve your goals.
Consistent Business Information:
Maintaining consistent and accurate business information, including your business name, physical address, and contact number, across various online directories can significantly enhance your local search rankings.
Local keyword Targeting:
By optimizing your website and online content with local keywords, you can enhance the visibility of your business in the search results that are most relevant to your local audience.
Customer Reviews:
Encouraging customers to leave reviews on your Google My Business listing and other review sites can help improve your local search rankings and build trust with potential customers.
We will help you improve your local Vietnam SEO by implementing these and other proven strategies. With years of expertise in local search optimization, our team of SEO specialists uses the most up-to-date tools and methods to assist businesses in achieving their Guaranteed SEO objectives. We can help you boost your exposure and interaction with your local audience, whether you need assistance optimizing your Google My Business listing, focusing on local keywords, or developing a solid online reputation through customer reviews.
Boost Your E-E-A-T and Achieve Better Business Outcomes with South Asia Digital's SEO Services
The Experience, Expertise, Authoritativeness, and Trustworthiness (E-E-A-T) criteria from Google have grown in significance in SEO since they ensure that the search engine provides its users with reliable and high-quality material. Google uses the E-E-A-T algorithm to rate content quality, websites, authors, and individual pages in terms of their knowledge, stature, and dependability.
By prioritizing E-E-A-T, website owners can build a strong reputation and credibility with users and search engines, leading to increased traffic, higher engagement, and ultimately better business outcomes.
At South Asia Digital, we understand the importance of E-E-A-T (Experience, Expertise, Authoritativeness, and Trustworthiness) in SEO. By producing top-notch, reliable, and trustworthy content that appeals to your target market, we prioritize raising the E-E-A-T level of your website. By leveraging our expertise in SEO and digital marketing, we can help you establish a robust online presence, increase your website's credibility and trustworthiness, and ultimately improve your rankings in search engine results pages (SERPs).
Why Choose South Asia Digital for Your Vietnam SEO Needs?
If you are looking for a VN SEO company that understands the unique challenges of the Vietnamese market, look no further than South Asia Digital. We specialize in providing top-notch SEO Vietnam solutions to help your website rank higher in search engines, attract more visitors and grow your revenue.
Here are some reasons why you should choose South Asia Digital for your Vietnam SEO needs:
Local Market Expertise
Vietnam has its own unique challenges when it comes to SEO, and our team at South Asia Digital is exclusively qualified to address these challenges better than anyone. We have a great deal of expertise dealing with Vietnamese companies and have created specialized SEO plans that are suited to the demands of the regional market. Our team of experts stays up-to-date with the latest SEO trends and best practices in Vietnam. We use cutting-edge techniques to ensure that our client's websites are optimized for maximum visibility and traffic in the local market.
Proven Track Record of Success
As the competition in the digital space continues to intensify, SEO Vietnam has become increasingly crucial for businesses looking to succeed.
We have a long history of delivering exceptional results for our clients in Vietnam. We use data-driven strategies and best practices to ensure that our client's websites rank high in search engine results pages (SERPs) and attract high-quality traffic that converts into customers. Our proven track record of success in Vietnam speaks for itself, and we are committed to helping our clients achieve their online marketing goals.
Transparent and Collaborative Approach
We believe in transparency and collaboration. We update our clients on the status of their SEO initiatives, and we are available to them at all times with any queries or worries. We collaborate closely with our customers to make sure that their SEO techniques support their overarching business goals in Vietnam, and we regularly deliver statistics and analytics to show the effectiveness of our efforts.
Cutting-Edge SEO Techniques
The world of SEO is constantly evolving, and we are committed to staying ahead of the curve in Vietnam. Our team of professionals stays abreast of the most recent SEO Vietnam trends and industry best practices in Vietnam. By employing state-of-the-art techniques, we strive to optimize our clients' websites for optimal visibility and traffic within the local market. From keyword research and on-page optimization to link building and content marketing, we use a holistic approach to SEO that delivers exceptional results for businesses in Vietnam.
At South Asia Digital, we are dedicated to helping businesses achieve their online marketing goals. Contact us today to learn more about our Vietnam SEO services and how we can help your business grow locally.