Your Right Brand Strategy Consultant

Empowering brands through strategic vision, a South Asia Digital Brand Strategy Consultant conducts the symphony of agency, orchestrating success with every note.

A brand strategy serves as the foundation for a company's identity, shaping its reputation, customer perception, and market positioning. To develop a strong brand strategy that resonates with the target audience and nurtures long-term success, businesses often search for the expertise of brand strategy consultants who can conduct the necessary market research and gather customer insights, both of which are crucial in brand strategy, guiding businesses to understand their target audience, identify opportunities, and craft a unique value proposition.
We are Brand Strategy Consultation Providers for All Platforms!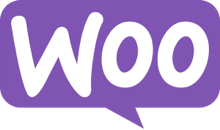 Understanding the Role of Brand Strategy Consultants
Brand strategy consultants are seasoned professionals with deep insights into the intricacies of branding and marketing. Their main goal is to help businesses create and implement effective brand strategies tailored to their specific needs. By conducting comprehensive analyses, brand consultants gain an understanding of a company's current brand position, market standing, and customer perceptions. This information is a foundation for developing strategies that elevate the brand's presence and market relevance.
Market research and customer insights play a pivotal role in brand strategy development. Equipped with this knowledge, they can work on strategies that align with the business's objectives and resonate with the target audience.
Benefits of Hiring Brand Strategy Consultants
Having brand strategy consultants brings several invaluable advantages to businesses.
Drawing from a wealth of knowledge learned through working with various clients and industries, brand consultants can offer fresh perspectives and innovative ideas that can significantly enhance a company's brand equity and customer loyalty.
Furthermore, brand strategy consultants are well-versed in tailoring their solutions to meet the unique demands of different industry sectors and target markets.
This personalized approach ensures that the brand strategy aligns seamlessly with the business's identity and resonates with its intended audience.
Effective Brand Strategy solutions
Step-by-Step Process of Brand Strategy Consulting
The brand strategy consulting process typically follows a systematic approach to achieve the best outcomes for a business.
Phase 1: 
It begins with an initial brand audit and assessment. This evaluation sets the stage for the following steps.
Phase 2: 
Next, brand consultants work closely with the business to define its brand positioning, values, and unique selling propositions.
Phase 3:
With these foundational parts, brand consultants develop a comprehensive brand strategy framework. This framework includes brand messaging, communication channels, and guidelines for consistent brand representation across various touchpoints.
Collaborative Approach to Brand Strategy Consulting
Brand consultants strive to build strong partnerships with clients, understanding their goals, values, and vision.  To involve stakeholders in the process, brand consultants often utilize collaborative tools and workshops.
Throughout the consulting process, ongoing communication and feedback are essential. This iterative approach allows for continuous refinement and fine-tuning of the brand strategy, ensuring that it remains relevant and effective in the dynamic market landscape.
Selecting the Right Brand Strategy Consultants
When assessing potential consultants, consider their track record, industry expertise, and credentials. Reviewing their past work and client testimonials will provide valuable insights into their capabilities and approach. Gaining and comparing quotes from multiple consultants is also essential to ensure that their services align with the budget and provide the best value for money.
Why Choose South Asia Digital as Your Right Choice?
In conclusion, brand strategy consultants play an essential role in helping businesses build and reinforce their brand's presence in the market. Through their expertise, collaborative approach, and step-by-step consulting process, these professionals empower companies to navigate the complexities of branding with confidence. As businesses strive for sustainable growth and success, seeking the guidance of brand strategy consultants from reputable companies? South Asia Digital can be a game-changing decision. Don't miss the opportunity and contact us to hire experienced consultants to lift your brand to a new height.