Boost Your Business with South Asia Digital – Your Trusted Local SEO Agency in Manchester
Start Ranking in a Month By Our Advanced Local Manchester SEO Services Strategies!
Are you struggling to get your business noticed in the digital world? Do you feel like your website is not generating enough traffic and leads? If yes, you need professional help from a trusted SEO agency in Manchester. Welcome to South Asia Digital – the leading local SEO agency Manchester dedicated to helping businesses like yours achieve their online goals.
97% of consumers search for local businesses online, according to recent statistics. Optimizing your website for local searches helps to make sure that your business is seen by the right people. Local SEO makes sure that your company is targeted to local customers who are truly seeking your services and appear in relevant search results.
With our years of experience in the industry, we understand the importance of a robust online presence. We offer customized local SEO services Manchester to help you increase your website's visibility, drive more traffic, and boost your search engine rankings.
We are Manchester SEO Services Allrounders of All Platforms!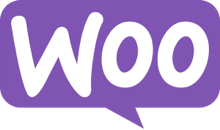 What Makes Investing in Local SEO Manchester a Wise Choice For Your Business?
Search engines aim to provide their users with the most relevant search results by utilizing their location via IP addresses or geolocation. This means that users will receive search results that are specific to their location. For instance, if someone is searching for a "good hairdresser," they are unlikely to travel from Manchester to London just for a haircut.
Having a strong local SEO strategy is crucial for businesses that want to rank well in local search results. This involves having a Google My Business listing as well as high organic website rankings.
To target local keywords effectively, businesses need to implement certain strategies and tactics that take into account important local SEO ranking factors.
Google My Business Optimization is Key to Sucess in Manchester Local Seo
What is the Importance of Google My Business for Your Local SEO Listing Strategy?
To achieve a high local search engine ranking, it's essential for businesses to have a complete Google My Business (GMB) listing. Once this is set up, clients will be able to access all relevant information about your company quickly.
An ideal GMB listing should include:
• A comprehensive business information page that concisely describes your products and services
• Contact information that is consistent with the information on your website
• Business hours
• Google reviews
• Visual content, such as images of your business
When a user searches for a relevant query, Google's search engine results page (SERP) displays three locally relevant suggestions in what's called the "Map-Pack" or "Google's Local Pack." Implementing an effective local SEO strategy can improve your website's visibility in both Google's organic search results and Local Pack.
One of the main benefits of a successful local SEO Manchester strategy is the ability to rank well both organically and in Google's Local Pack. This can significantly improve your website's click-through rate and ultimately lead to higher conversion rates.
For example, an SEO agency that wants to establish a strong local presence in Manchester should use relevant search terms like "SEO Manchester," "SEO Agency Manchester," "Search Engine Optimisation Manchester," and "Manchester SEO Agency." By doing so, the agency can increase its odds of being noticed and found by potential users who are looking for Guaranteed SEO services in the Manchester area.
Google reviews are another essential aspect of local SEO. Positive reviews from customers can help build trust and give your business an advantage over competitors. It's also worth noting that a high overall rating can attract more clicks, with Search Engine Journal reporting that "82% of shoppers wouldn't touch a retailer with less than 3 stars." Therefore, prioritizing Google reviews is a crucial aspect of any local SEO strategy.
Expand Audience
What is your main goal as a business owner? It must be having more audience on your platform and encouraging them to buy your services or products. Don't create boundaries while expanding your audience and get a Manchester SEO expert to take care of your business. Let South Asia Digital work for you and save your investment as well as get a better return on it.
Get Local Presence
Getting noticed in Manchester doesn't need an internal level market. You should have to implement local SEO techniques like directory submission, local citation creation, and others. Don't you know how to do so? Hand over your project to us for the best quality SEO Manchester services at affordable rates.
Effective Local SEO solutions
What Sets Us Apart from Other Local SEO Manchester Agencies?
Our digital marketing agency prioritizes planning for optimal results. We follow a well-defined roadmap to optimize your business
Experienced Team
Our team of local SEO expert Manchester has years of experience in the industry. We stay up-to-date with the latest trends and best practices in SEO, ensuring that our clients receive the most effective solutions.
Customized Solutions
We understand that each business has unique SEO needs. We offer customized solutions tailored to your business requirements and goals.
Ethical Practices
We follow ethical SEO practices, ensuring that your website complies with all search engine guidelines. We do not use any black-hat techniques that may harm your website's reputation.
Affordable Pricing
We offer affordable pricing packages to suit your budget. We believe every business deserves access to professional SEO services and strive to make it accessible to everyone.
Why Choose South Asia Digital for Your Manchester Local SEO Needs?
At South Asia Digital, we are committed to providing our clients with a complete package of SEO services. We offer a range of services, including:
Local SEO Manchester
If you are a local business looking to target customers, our local SEO services Manchester are the perfect solution for you. We optimize your website for local searches, ensuring your business appears at the top of local search results.
Keyword Research
Our team of experts conducts in-depth keyword research to identify the most relevant and profitable keywords for your business. We use these keywords to optimize your website content and help you rank higher in search results.
On-page Optimization
Our on-page optimization services include keyword research, content optimization, and technical optimization. We optimize your website to ensure it is search-engine friendly and meets all the requirements for a high ranking.
Off-page Optimization
We offer off-page optimization services such as link building, social media optimization, and local citations. We create high-quality backlinks to your website, improving your website's authority and credibility.
Analytics and Reporting
We provide regular analytics and reporting to keep you updated on your website's performance. We track your website's traffic, rankings, and other vital metrics, providing you with valuable insights into your online presence.
With South Asia Digital, How Long Does It Take to Achieve SEO Results?
Local SEO is a cost-effective and long-term approach for business growth that doesn't require continuous expenditure to produce a higher return on investment. However, outcomes may vary depending on the competitiveness of the industry, past SEO efforts, and monthly spending. Although most of our clients experience positive results within three to six months, we set realistic expectations and prioritize consistency by implementing best practices throughout the website.
The speed of your return on investment in SEO will vary depending on the level of investment. However, at South Asia Digital, we tailor each client's campaign to their unique needs and budget, whether they are a local, national, or global businesses.
During the onboarding process, we provide a comprehensive overview of the possibilities and work with clients to determine the best approach. For those with limited budgets, we may focus on key pages to achieve results over a longer period of time, while larger budgets can allow for a more rapid expansion.
What SEO Tools Do South Asia Digital Use?
At South Asia Digital, we use various industry-standard SEO technologies such as Moz, Google Analytics, Search Console, Ahrefs, Similar Web, Screaming Frog, SEMRush, and many others to optimize websites. However, we don't rely on just a few tools and software. Instead, we utilize a diverse range of techniques and strategies to measure and improve website performance.
We believe that our team's expertise and skills are our greatest asset. For instance, when it comes to link building, we don't concentrate solely on one metric like domain authority, which can appear spammy to Google. Instead, we consider multiple factors such as Trustflow, Domain Authority, and Domain Ranking to analyze a website's traffic index.
Monitoring website traffic performance is achieved through tools such as Google Analytics and Search Console. With Google Analytics shifting to GA4, it's vital to partner with a company that can help set up the new platform, provide guidance on its use, and facilitate tracking of your business's progress. This way, you can stay ahead of the game and ensure your business thrives online.
What is South Asia Digital's Performance Reporting Process?
We believe that our continuous efforts to improve the website's SEO should produce noticeable results on a monthly basis, which is why we provide monthly reports to all our clients as a standard practice. However, we understand that each business has its own unique needs, and some may require weekly updates. We are flexible and accommodating to our client's preferences and have had many clients who opt for additional SEO updates in addition to their reports on other marketing channels like PPC and paid social.
We monitor our client's Google Analytics accounts daily to ensure there are no anomalies, and we are prepared to address them if there are any. Reporting frequency may be weekly or monthly, depending on the client's needs. Our daily testing allows us to monitor, advise, and correct issues that arise due to new app installations, website development, or other malfunctions.
To provide a comprehensive view of SEO success, we can also provide quarterly, mid-year, and full-year reports. Our YoY reporting emphasizes the progress we've made, and we can assess the impact of SEO on other channels.
Get in Touch with South Asia Digital – Your Local SEO Expert in Manchester
Are you ready to take your business to the next level? Contact South Asia Digital today to schedule a consultation with our SEO experts. We are here to help you achieve your online goals and take your business to new heights.