Welcome to South Asia Digital, Your Path to SEO Success in Singapore

In the busiest digital landscape of Singapore, South Asia Digital emerges as a Signal of proficiency and SEO expertise. With years of SEO experience in Singapore and an unwavering commitment to excellence, we strive to carve out a unique digital path for every Singaporean business that seeks to dominate its online niche.
We provide SEO services to E-commerce stores, law firms, health and education, consulting and real estate companies, security and industrial businesses.
Our dedication to sustainable results is backed by state-of-the-art tools, seasoned professionals, and a holistic understanding of the Singaporean market.
Contact Us
We Are SEO Singapore Powerhouse, Dominating All Platforms!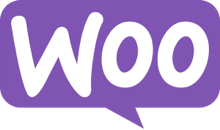 Why SEO Matters in Singapore?
SEO matters in Singapore because it's a highly connected, digital-first economy with intense business competition. High rankings in search engines can significantly boost visibility for businesses in a crowded market, driving traffic and leads. Additionally, with mobile penetration being extremely high, SEO ensures that businesses reach consumers effectively on all devices. Lastly, it allows local businesses to compete with international brands, leveling the playing field and enabling them to capture a share of the lucrative Singaporean e-commerce market
Benefits of SEO for Your Singapore Business
➡️ Increased Visibility: Boost your online presence, ensuring your business is seen by more potential customers searching for your products or services.
➡️ High-Quality Traffic: By targeting specific keywords related to your services or products, SEO ensures that the traffic coming to your site is more likely to convert.
➡️ Cost-Effective Marketing: Unlike paid ads, organic traffic from SEO doesn't cost per click, offering better ROI in the long run.
➡️ Builds Trust and Credibility: High search engine rankings signal to users that your business is a trusted source of information or services.
➡️ Enhanced User Experience: SEO involves improving site usability, ensuring visitors find what they're looking for with ease.
➡️ Local Engagement: Local SEO strategies target specific regions, ensuring you're visible to nearby customers and boosting foot traffic to physical locations.
➡️ Sustainable Results: Unlike short-lived ad campaigns, the effects of a successful SEO strategy can last for a long time, building a foundation for continuous online growth.
➡️ Competitive Edge: Outranking competitors means more clicks and conversions, effectively capturing a larger market share.
➡️ Improved Conversion Rates: SEO-optimized websites are faster, more user-friendly, and compatible with mobile and tablet devices, enhancing user experience and conversions.
➡️ Data-Driven Decisions: Access to SEO analytics allows businesses to refine strategies based on actual user behavior and preferences.
➡️ Adaptable to Market Changes: SEO provides the flexibility to adapt and evolve strategies based on market trends, ensuring your business remains at the forefront.
➡️ Reaches All Stages of the Buying Cycle: With a varied content strategy, SEO can target customers at all stages – from awareness to consideration to the final purchase.
➡️ Reduces Bounce Rates: A well-optimized website offers relevant content that keeps visitors engaged, reducing the chances they'll leave without interacting.
➡️ Maximizes Other Marketing Efforts: SEO complements other marketing strategies, from social media to pay-per-click (PPC) campaigns, creating a cohesive online presence.
➡️ Builds Business Reputation: Positive reviews, high-quality backlinks, and authoritative content – all SEO components – work together to establish your business as an authority in its niche.
➡️ 24/7 Promotion: SEO keeps promoting your business round the clock, even when you're not actively working.
➡️ Measurable ROI: Unlike traditional marketing, every aspect of SEO can be tracked and measured, from increases in rankings and traffic to conversions and sales.
➡️ Expand Business Reach: As your SEO rankings improve, your business can tap into new markets and demographics.
➡️ Brand Awareness: Ranking on the first page of search engines ensures your brand gets consistent visibility, reinforcing brand recall.
How Our Expert Helped Singapore Companies to Succeed with SEO
In the heart of Singapore's dynamic digital world, South Asia Digital stands as a pivotal change-maker. Through tailor-made strategies and unwavering commitment, we've powered the transformative journey of diverse businesses from obscurity to online prominence. Our portfolio boasts a plethora of success stories – from startups grasping their first online traction to established firms reaping the fruits of enhanced digital visibility. Time and again, we've demonstrated that with the right strategy, every Singaporean business can achieve SEO success.
SEO Singapore Services We Offered
On-Page SEO
Dive deep into the anatomy of your webpage. From precise keyword research to enriching content for search algorithms, and refining meta tags, we ensure your pages are primed for visibility. URL structures and internal links are optimized to provide a seamless user experience.
Off-Page SEO
Boost your site's external reputation. We champion robust link building, dive into backlink analysis, foster social media integration, and harness the po6wer of guest posting. Additionally, our strategies enhance your brand's online standing.
Technical SEO
Address the foundation of your website. Prioritizing site speed, ensuring mobile-friendliness, and implementing structured data markups, we make sure search engines love crawling your site. Our team also refines XML sitemaps and robots.txt for optimal indexing.
Content Marketing
Engage and influence. With a tailored content strategy, we craft compelling blogs, infographics, and videos. Beyond creation, we champion effective content distribution and promotional strategies to maximize reach and engagement.
E-commerce SEO
Amplify your online store's presence. We fine-tune product pages, implement e-commerce schema markups, optimize shopping feeds, and strategize to reduce cart abandonment, ensuring your products capture the audience's attention.
SEO Audits
Comprehensive site evaluations at your service. We meticulously analyze your website, pinpointing technical SEO glitches. By understanding these gaps, and benchmarking against competitors, we craft actionable strategies for noticeable improvements.
Local SEO Optimization
Amplify your online store's presence. We fine-tune product pages, implement e-commerce schema markups, optimize shopping feeds, and strategize to reduce cart abandonment, ensuring your products capture the audience's attention.
Custom SEO Strategies
Your goals, our roadmap. We craft SEO solutions tailored to your objectives, ensuring monitoring and proactive adjustments. Our focus remains on sustainable results while adapting to industry shifts and trends.
How Our Local SE0 Expertise in Singapore Helps in Ranking
Our SEO Singapore expertise stands out when it comes to navigating the busy marketplace in Singapore with a customized local strategy.
➡️ Google My Business (GMB) Management
We set up and fine-tune your GMB profile, keeping business details fresh and appealing. Moreover, our proactive management encourages invaluable customer reviews, solidifying your local trustworthiness.
➡️ Local Directory Listings and Citations
We ensure accuracy and consistency in your business listings, fortifying your online presence. Our efforts also involve securing citations from esteemed local sources.
➡️ Geotargeted Content
We craft content that echoes with the local sentiment, tapping into local events, news, and showcasing your community involvement, affirming your local authority.
➡️ Local SEO Analytics
Our in-depth analytics keep a finger on the pulse of local engagements. We track crucial metrics to ensure your local strategies are always on point.
➡️ Local Keyword Optimization
Harnessing deep market insights, we target keywords that resonate locally. Integrating these into your content, meta tags, and creating specialized landing pages ensures you're found in local searches.
➡️ Local Link Building
Our strategies revolve around cultivating strong local connections, partnering with relevant businesses, and fostering ties with local influencers and bloggers for quality backlinks.
➡️ Mobile Optimization for Local Searches
In a mobile-centric world, we optimize your site for on-the-move users, integrating structured data and facilitating easy calls and directions.
➡️ Location-Based Ad Campaigns
With focused local PPC campaigns, we position you right in front of your local audience, using geotargeting and Google Ads' location extensions for maximum outreach.
Our Proven SEO Process: From Analysis to Ongoing Optimization
Our SEO journey begins with an in-depth analysis, and understanding of your business, target audience, and objectives. We then craft a tailored strategy, implementing on-page, off-page, and technical SEO enhancements. Continuous monitoring and optimization ensure we adapt and evolve, keeping you ahead of the curve. Our commitment doesn't end with implementation; we delve into analytics, refining strategies to ensure sustained results.
Ready to Boost Your Singapore Business? Request a Consultation Now

Your digital success story is just a click away. Trust South Asia Digital, Singapore's leading SEO agency, to elevate your brand in the digital world. Whether you're a startup or an established enterprise, our team is ready to craft a bespoke SEO strategy tailored for you. Ready to lead? Let's get started.